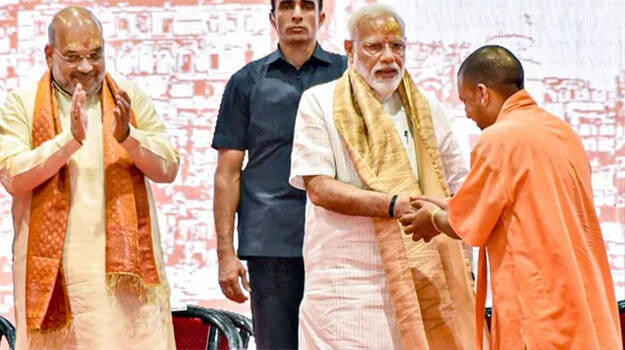 NEW DELHI: The opinion poll said BJP will retain power in Uttar Pradesh, Uttarakhand and Goa. The AAP is likely to assume power in Punjab, but it will be a hung assembly, the poll predicted. The poll was jointly conducted by Times Now and Veto.
A survey by ABP and CVoter also predicted BJP victory in UP. It was predicted that the BJP will garner 223 to 225 seats in UP. They also predicted that Samajwadi Party will get 157 seats. The poll predicted a hung assembly in Punjab.
In Uttarakhand, there will be a neck and neck fight between the BJP and the Congress, the survey said.
The Times Now poll predicted that while the BJP may retain power in the politically crucial UP, it will lose a significant number of seats in 2022. As per the opinion poll, the BJP is likely to win between 227 to 254 seats in the 403-member assembly down from 312 in 2017.
The Samajwadi Party is likely to see major gains in its seat share this year. The Akhilesh Yadav led outfit projected to win 136 to 151 seats up from 47 in 2017.
The congress is expected to repeat its bad performance of 2017 and win just six to 11 seats.
The survey says Mayawati's BSP is likely to win 8-14 seats, a marginal dip from 19 in 2017.
If the predictions become true, Yogi Adityanath will create history in UP where no chief minister has been voted to power for a second consecutive term in the last 35 years.