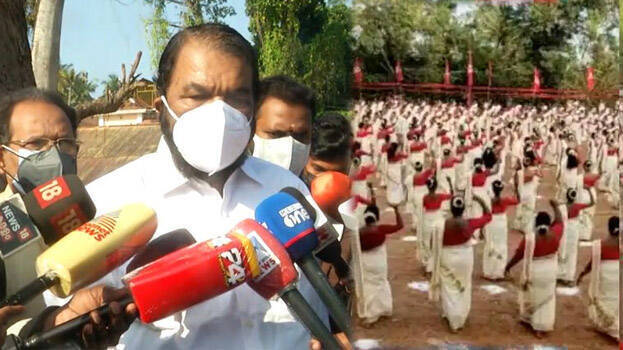 THIRUVANANTHAPURAM: The state leadership has sought an explanation from the district leadership on the mega thiruvathira held at Parassala. CPM state secretary Kodiyeri Balakrishnan had the other day asserted that it was wrong to hold such an event before the funeral of SFI activist Dheeraj Rajendran, stabbed to death.
Minister V Sivankutty also criticized for holding the event with more than 500 women participating at a time when Covid cases are rising in the state. He told the media that there was negligence and that it should have been avoided.
Meantime, CPM district secretary Anavur Nagappan said holding the event was wrong. He said the event should have been postponed. Anavur Nagappan added that when everyone came dressing up for the event, was not able to postpone the event.
The event was held in the presence of leaders including politburo member M A Baby. Baby was criticized for not opposing the event and he was seen enjoying the function.