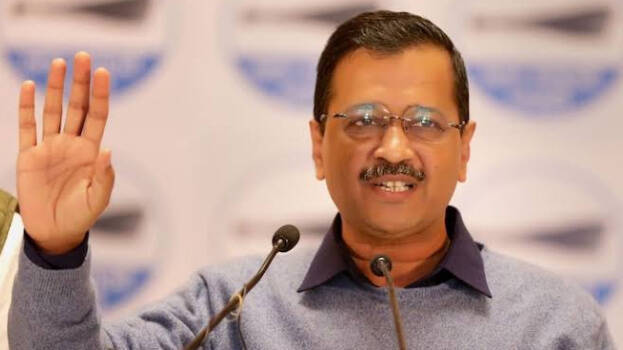 AMRITSAR: Aam Aadmi Party (AAP) national convener Arvind Kejriwal has given the people of Punjab a chance to choose the AAP's chief ministerial candidate for the upcoming assembly elections in the state. Earlier, it was believed that AAP state unit president Bhagwant Mann would be named the party's chief ministerial candidate. However, Kejriwal announced that the party will be asking the general public to name its chief ministerial candidate.
Kejriwal, in the presence of AAP's Punjab unit president and MP Mann and party senior leader Raghav Chadha, launched a mobile number on which people can give their feedback by 5 pm till January 17 by recording their voice, sending SMS or WhatsApp as to who among the party leaders they want to be declared as the chief ministerial candidate.
Kejriwal also said that he wanted to pitch for Mann as the Chief Minister. However, he decided not to do so as Mann felt that the people of Punjab should make a decision in this regard.