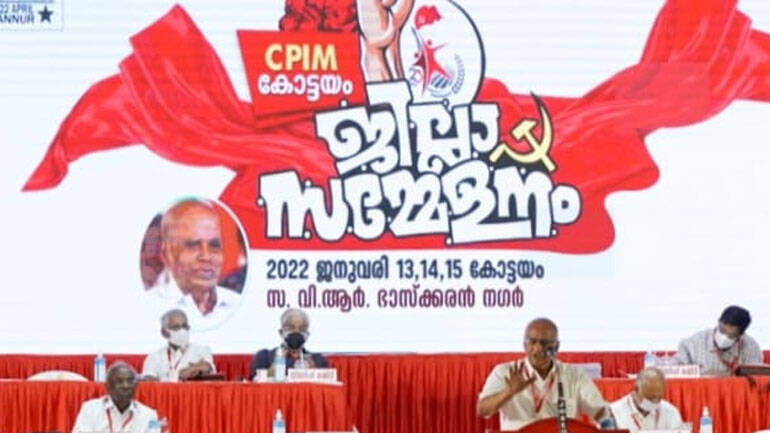 THIRUVANANTHAPURAM: The public meeting of the CPM as part of the Thiruvananthapuram district conference has been cancelled. The public meeting was scheduled for tomorrow. District Secretary Anavoor Nagappan said the public meeting was cancelled following the government's revision of the Covid norms.
A virtual conference will be held instead of a public meeting. Politburo member and state secretary Kodiyeri Balakrishnan will inaugurate the conference. The virtual conference will be held at the Jayamahesh Auditorium where the delegate conference is ongoing. The online conference will be attended by delegates from different parts of the district. State leaders and the newly elected district secretary will attend the meeting. The virtual conference will be at 4 pm. The public meeting in Kottayam has also been cancelled. The decision comes in the wake of the Covid spread.
As the Covid situation has gotten worse, the number of participants allowed in community and cultural events has been reduced to 50 in districts with TPR above 20. However, it did not include political programs. The allegation was that this was in the context of ongoing CPM conferences. Following this, the public meetings were cancelled.