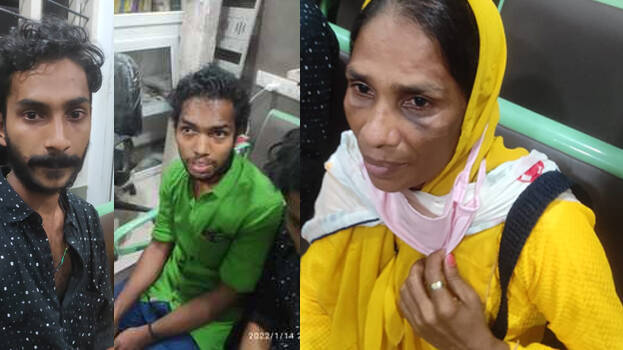 THIRUVANANTHPAURAM: A decisive turning point in connection with the death of a 14-year-old girl from Muttakkad in Thiruvananthapuram. The police unravelled the mystery of another murder when questioned Rafeeqa and her son arrested in the murder of Santhakumari, an old woman and a native of Mulloor. Rafeeqa's son Shafeeq was in love with the girl. On interrogation, Rafeeqa and her son confessed to the crime of killing the girl.
Rafeeqa, her son and her male friend had stayed for rent behind the house of the girl. It was here the girl was murdered. The Vizhinjam police will be questioning them more in this case.

The girl died on January 13 last year. Police suspect Rafeeqa's son's affair with the girl may have led to the murder. Rafeeqa and others took the initiative to take the girl to the hospital then. The cause of death was found to be a head injury. As the investigation in the case was ongoing, hints were obtained in the murder of the old woman and reached a turning point.