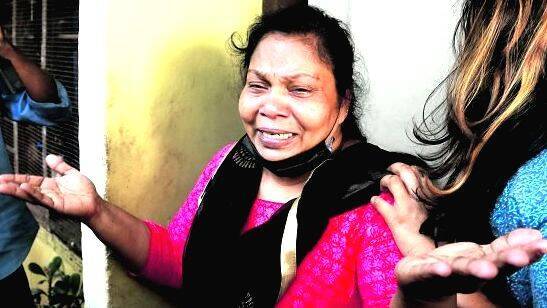 THIRUVANANTHAPURAM: The situation in Kerala turns horrible with the police force remaining helpless even when goons continue to commit heinous crimes and create an atmosphere of terror. The intelligence unit has warned that there are about 1,500 goons in the state who are ready to launch attack an attack anytime. Sources said that the support and protection provided to
goons and mafias by those within the ranks of the police are paving the way for this anarchy.
The incident that took place in Kottayam in the wee hours of Monday is the latest incident that confirms this.
Although the police force has started hunting down goons, they are not even bothering to touch most wanted criminals. The police chief had claimed that 14,014 goons had been nabbed in the last two weeks.
On Monday, a gang brutally murdered a 19-year-old youth before dumping the body in front of the police station. Following this, the goon went inside the police station and claimed that he was the one who committed the murder. This incident took place barely a month after a gang murdered a youth in Pothencode before chopping off his leg and celebrating in the open.
The procedure to detain goons under KAPA has turned out to be a scam. While the police are complaining that the Collectors were not giving them permission, Collectors are alleging that the police were not producing sufficient information, including case details. It has been alleged that the Collectors were delaying permission due to political pressure.
Authorities are considering making SIs once again in charge of smaller stations
The hunting down of goons subsided after CIs were handed over charge of stations
The practice of young SIs chasing down goons has come to an end
Politically protected goons acting on their own will and creating panic in public
Apart from nominal inspections, there is hardly any action to nab regular criminals
Operation Kaaval failed due to a lack of cooperation from the grassroots level