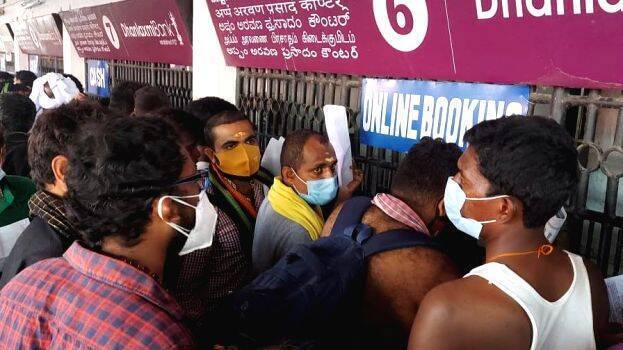 SABARIMALA: Due to the shortage of containers, aravana distribution has been stopped in Sabarimala. The pilgrims who have been waiting in the queue for hours became agitated after this incident. The distribution was stopped around one'o clock in the afternoon. Those who booked in advance were unable to receive aravana and this led to a verbal spat with the officials. Aravana made in containers under Devasom supervision are later distributed by Dhanlaxmi bank officials. Some pilgrims even reached Pamba and Nilakkal for buying aravana but they were disappointed. It is said that the container contractor was not timely informed about the stock details. Distribution was restarted partially by evening.
During Makaravilaku day, three and a half lakh aravana tins were sold.
Aravana distribution was stopped in 2019 due to a shortage of jaggery. A similar container shortage occurred when G Sudhakaran was the Devasom Minister and the pilgrims were given aravana in their own containers at that time. The situation will worsen if the container shortage remains with the increase in the number of pilgrims in the coming days.