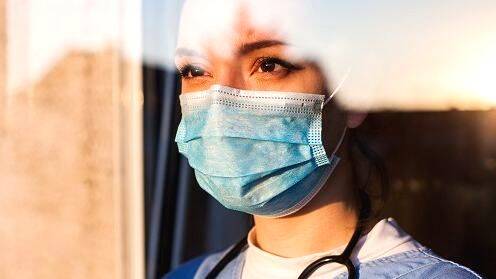 THIRUVANANTHAPURAM: With the onset of the third wave of Covid in the state, the operations of government and private hospitals are in crisis. A large number of health workers, including doctors, are falling ill. Unlike the last two waves, if ten are tested and eight turns positive. Within a week, health workers began to contract the disease en masse. According to government figures, 904 health workers fell ill during the period. Hospitals are postponing non-Covid treatments, including surgery, due to a shortage of health workers.
All government medical colleges in the state are in crisis. The situation is similar in private hospitals. Those who are rushed for emergency surgery and delivery undergoes antigen test and those who are negative are immediately admitted to the theaters. The RTPCR sample will be taken along with this, but the result will not be awaited. However, after surgery and childbirth, the RTPCR results will return, and most people who turned negative in antigen tests turn positive. With this, a large number of people, including doctors, contract the virus. In view of this situation, the authorities are of the view that only those who need urgent treatment should go to the hospitals.
As hospitals become centres of Covid infection, the gathering of people is a big risk. The number of hospital admissions will also increase in proportion to the increase in the spread of the disease. This situation poses a serious challenge to hospitals.
Covid cases among health workers within a week
On January 11- 113
125 -12
13 - 104
14 - 116
15 -153
16 -149
17 -144
Concern regarding vaccination in schools
Covid vaccination for children in schools is in crisis as health workers started turning Covid positive en masse. The health department in each district is even struggling to deploy staff to the existing centres.