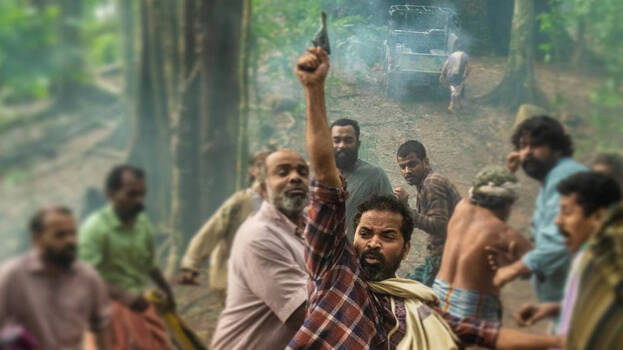 THIRUVANANTHAPURAM: The report of the panel chaired by ADGP Padma Kumar said Churuli cinema is a creation from freedom of expression. There is no violation of law in the conversations or scenes. The film narrates the story of an imaginary village called Churuli. The report submitted to the DGP said the language and dialogue were appropriate to the context of the story and has not violated the Constitution.
A few days back, the high court had directed the DGP to find out whether there was any kind of violation in 'Churuli' directed by Lijo Jose Pellissery. Following the instructions of the DGP, ADGP Padma Kumar, Thiruvananthapuram Rural SP Divya Gopinath and Thiruvananthapuram City Admin ACP A Naseema submitted the report after watching the film.
The Thrissur-based lawyer had filed a plea in the high court seeking the withdrawal of Churuli from OTT platform Sony Liv on the ground that it was unethical. The petitioner contended that cinema is an art form that influences society and that the dialogues in the film defame the dignity of women and children.
However, the court ruled that a film is the director's freedom of expression and did not appear to have violated the law at first glance. The court ruled that freedom of expression could not be interfered with and that freedom of expression was a constitutional right.