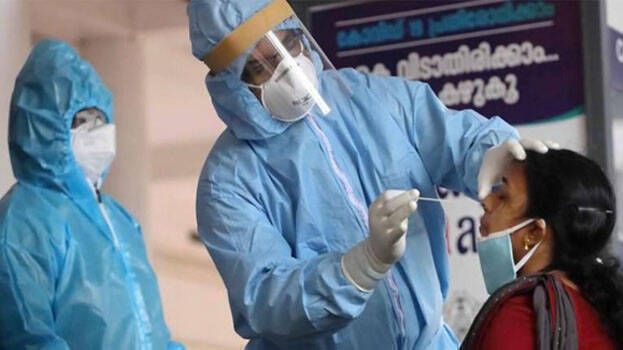 THIRUVANANTHAPURAM: Covid cases are heavily rising in Thiruvananthapuram. One out of two persons are being tested positive, said Minister Antony Raju. The decision to regulate number of vehicles and crowd in malls are under discussion. A high level meeting will be conducted tomorrow to analyse the situation.
The authorities have decided to shut down MG College, All Saints College and Mar Ivanios College in the city. Six Omicron cases reported in Thiruvananthapuram are the students of private colleges. The cases were detected when they got tested after the college tour. An Omicron cluster has been reported in the college.
591 Omicron cases are reported in the state. 401 persons came from high-risk countries and 101 persons came from low-risk countries 70 contact cases and 19 cases from other states were reported.
Today, 63 Omicron cases were reported. Thrissur (15), Thiruvananthapuram(14), Kollam(10), Ernakulam(8), Malappuram(4), Idukki(3), Palakkad(2) and one case each from Pathanamthitta, Kottayam and Kozhikode. Out of this, four persons are Tamil Nadu natives who arrived from foreign countries.