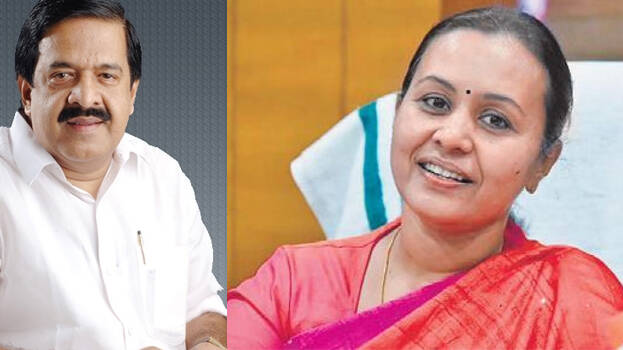 THIRUVANANTHAPURAM: Congress leader Ramesh Chennithala on Wednesday said that the Kerala government is doing nothing despite the Covid situation in the state. "In Thiruvananthapuram, one of the two people testing for Covid is turning positive. While the TPR rate in the state is 35.27 percent, in Thiruvananthapuram it is the highest in the country at 47.8 percent", he said.
Chennithala also sharply criticized state health minister Veena George and said she has already proved her incompetence.
"The time has come for the government to wake up and act on a war footing. But the government is still in talks. Even the review meeting is delayed. The government has completely abandoned the people. The government, which is supposed to protect the people during this pandemic, is standing by and throwing them to their fate".
"Despite the start of the third wave, the government did not bring curbs because of the CPM conferences. The government and the CPM are to blame for the current crisis".

"The rulers were enjoying a mega thiruvathira when the people were struggling due to Covid. Kerala is paying a heavy price for not closing schools and colleges despite the third wave of Covid. Many schools and colleges have turned into clusters. The college union election is on the 25th of this month. That is why the colleges were not closed".
"In the first and second wave, the government carried out massive looting under the cover of Covid. Its shocking details have already come out. Corruption files have been completely destroyed. Do not play with people's lives. The government should wake up and act on a war footing", Ramesh Chennithala added.