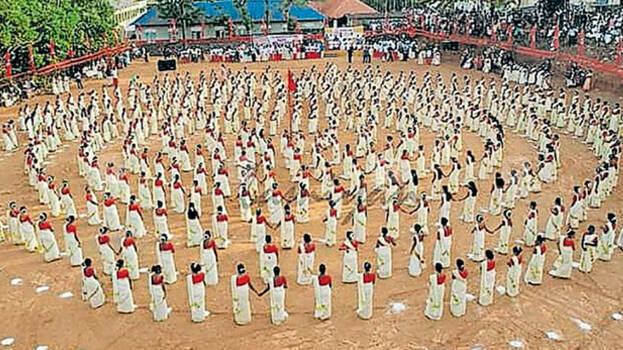 THIRUVANANTHAPURAM: Health Minister Veena George has rejected the mega Thiruvathira event organised in connection with the CPM Thiruvananthapuram district conference. Speaking to the media, the minister said that it was a mistake to organise the mega Thiruvathira event while the Covid cases were rising.
"A mistake is a mistake, no matter who does it. The party has admitted the mistake. The Health Department had stipulated that any program must be organised in adherence to the Covid protocol. Everyone should abide by it," the minister said. However, the minister evaded the questions regarding the continuation of CPM district conferences despite a surge in Covid cases. She said that the district conferences were held in compliance with Covid norms.
Meanwhile, Opposition Leader VD Satheesan slammed the CPM's decision to hold district conferences despite the rise in Covid cases. Satheesan, who said that 4 MLAs who attended the conferences have tested positive for Covid, added that the CPM conferences have become traders of death and source of disease spread.