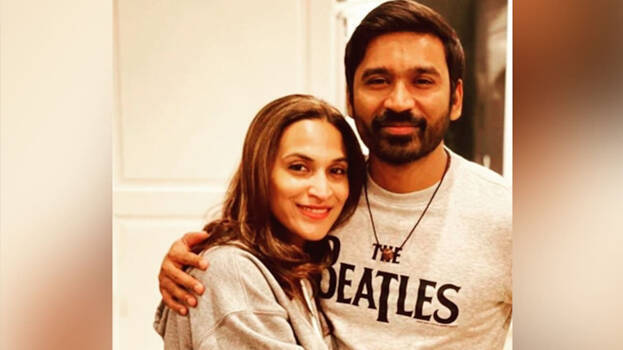 The news of the separation of Tamil actor Dhanush and director Aishwarya Rajinikanth was a shock to everyone. Until recently, the two were seen happily in public venues. The fans are eager to know what happened between the two so quickly. The interview of Dhanush's father Kasthuri Raja's published in a Tamil daily is going viral now.
'They are separating due to minor differences of opinion. That are all natural problems between a husband and wife. It is apparently not a divorce. Dhanush and Aishwarya are not in Chennai now but in Hyderabad. I called both of them,' he said.
Meantime, Tamil dailies say there have been problems between the two for quite some and close friends and relative were trying to resolve them. That is still continuing.
The two got married in 2004. The couple has two children. Friends said the problems started after Dhanush started concentrating on Hindi movies.