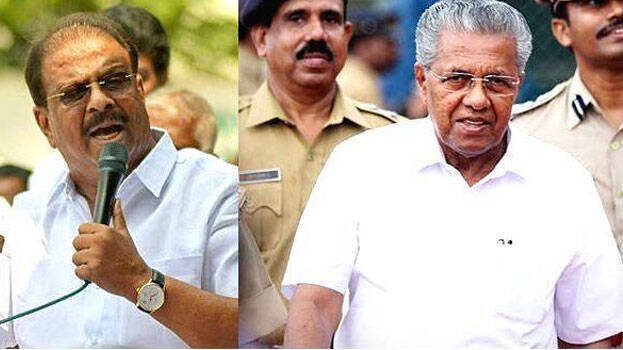 KPCC President K Sudhakaran has written an open letter to Chief Minister Pinarayi Vijayan. Sudhakaran, who criticised and mocked the CM in the letter, posted it on his Twitter page. Sudhakaran also mocked CPM state secretary Kodiyeri Balakrishnan in the letter.
'Heard your words at the Covid review meeting. We're all glad to know you're fine. The people of Kerala are very sad. The spread of Covid is severe in the state. The virus is spreading uncontrollably in the capital. Glad that your son-in-law is in Thiruvananthapuram. You did not leave us alone.
Know that your son-in-law and Kodiyeri, who were tasked with taking care of our affairs, are doing their duty "very well". You should know that Kodiyeri is making absurd statements may be due to the unbearable treatment that he is undergoing.
The Kerala Police are also fine ever since you left for the US. They are able to do their work peacefully as goons who commit murders are delivering the dead bodies on the doorsteps of the police stations.
Several party leaders who attended the CPM Thiruvananthapuram district conference have been hospitalised. It seems they were all infected with Covid despite the party passing a resolution that it would tackle the virus,' Sudhakaran wrote.