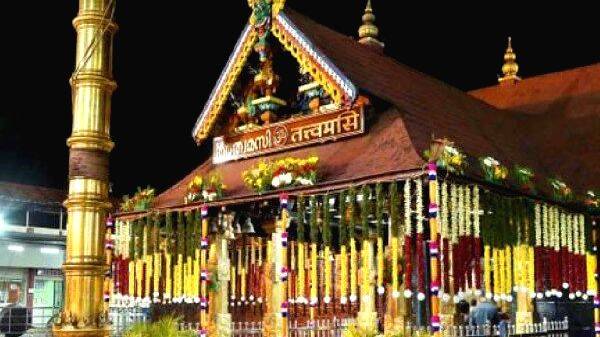 PATHANAMTHITTA: A sigh of relief to Devaswom Board as the Sabarimala pilgrimage which took place after the relaxation of the Covid restrictions came to an end. 151 crores were received in this Mandala-Makaravilaku festival season. Two-day kanikka earnings(cash offerings) are yet to be counted.
110 crore revenue loss occured as compared to pilgrimage season in previous years. However, these accounts shows that Devaswom Board is recovering from the financial crisis. The revenue increased during the Makaravilaku period, when more devotees were allowed to visit the temple.
During the first 41 days of the pilgrimage, the revenue was Rs 78.92 crore, it was doubled during the Makaravilaku period. The increase in revenue was made possible this time after many covid related restrictions were eased for Sabarimala pilgrims. The total expense is under estimation. In previous years, virtual queue booking devotees were mostly absent, but about 71 per cent of the devotees who booked during this pilgrimage season visited.
Visitors- 19,39,575
Virtual Queue Booking-23,98,512
Visitors -17,17,448 (71.60 per cent)
Vision in spot booking - 2,02,437
Main income
Kanikka-61.5 crore
Aravana -54.5 crore
Appam - 7 crore
"I am happy that the Sabarimala pilgrimage has completed successfully as per the government guidelines. There was good cooperation from the pilgrims.", said Adv. K. Anantha Gopan, Devaswom Board President