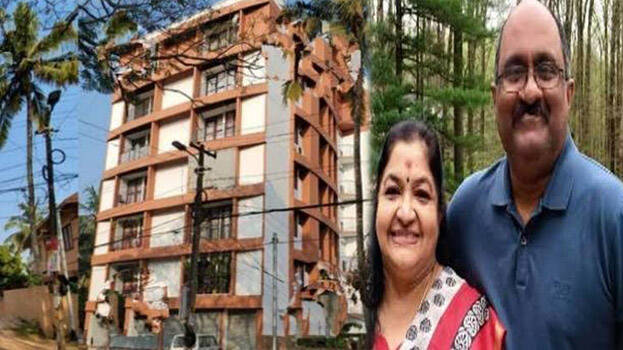 THIRUVANANTHAPURAM: Vijay Shankar, husband of playback singer K S Chitra, said the news circulating on the social media regarding the flat complex in Vattiyoorkavu, is false. He said the allegations were levelled against him by Pramod and that it was a pressure tactic to settle the house assault case registered by the police.
Pramod is accused of assaulting a scheduled caste woman. The Vattiyoorkavu police have started an investigation against him. The case alleged that the home nurse was attacked, her clothes torn and that she was threatened. Pramod and a local goonda came forward with allegations when they knew that an arrest would be there.
Vijay Shankar said that he had no financial or non-financial dealings in connection with the flat. He said that he would file a defamation case against Pramod and YouTuber, who circulated the video, for unnecessarily dragging the names of him and his wife.
The construction of the flat began in 2008. The builder fled in 2010. With this, the work was stalled. Vijay Shankar then took the initiative to complete the work. It is alleged that Vijay Shankar is threatening the buyers of the flat and forcing the builder to pay more.