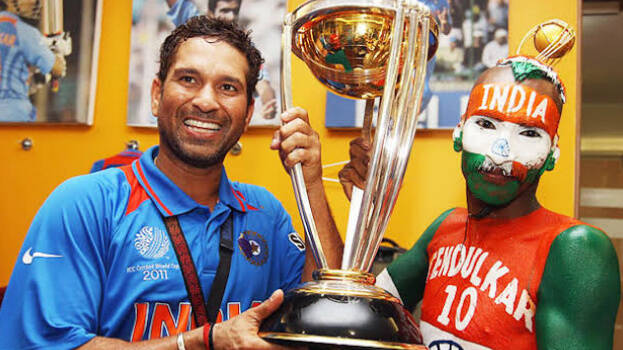 PATNA: Sudhir Kumar, popular Sachin Tendulkar fan has been beaten up by police. The incident took place at Muzaffarpur town police station in Bihar. Sudhir's brother Kishan Kumar was summoned by the police and Sudhir came to the police station to enquire about the matter.
Sudhir told the media that he was mistreated at the station. While I was talking to my brother, a duty officer came and abused me. He told me to leave the station and used abusive words against me and my brother, said Kumar.
Two years ago,I was invited as the chief guest for the inauguration of the same police station and was treated with respect, he said. He had lodged a complaint to the high ranking police officials and was assured that strict action would be taken against the police officer.
Police said that Sudhir's brother was called to testify in connection with a property dispute case .