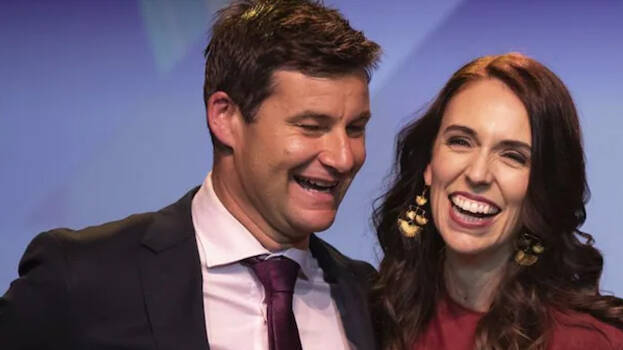 WELLINGTON: New Zealand Prime Minister Jacinda Arden has cancelled her wedding on account of the rapid spread of Covid-19 in the country. The wedding has been cancelled on account of the new Covid restrictions imposed in the country.
"My wedding will not be going ahead", confirmed the PM adding that she was sorry for anyone caught up in a similar scenario. ''I am no different to thousands of New Zealanders who have had much more devastating impacts felt by the pandemic, the most gutting of which is the inability to be with a loved one. But we can control the increasing spread of virus, said PM Jacinda Arden.
New Zealand will strengthen restrictions from midnight on Sunday after a cluster of Omicron cases showed community spread in the North to South islands after a wedding. Indoor hospitality settings like bars and restaurants and events like weddings will be capped at 100 people.
New Zealand borders have remained shut from March 2020. The plan to reopen borders in a phased manner has been pushed back considering the potential Omicron outbreak. 94 percent of New Zealand's population above 12 years has been completely vaccinated. Booster doses have also been administered to the eligible 56 percent.