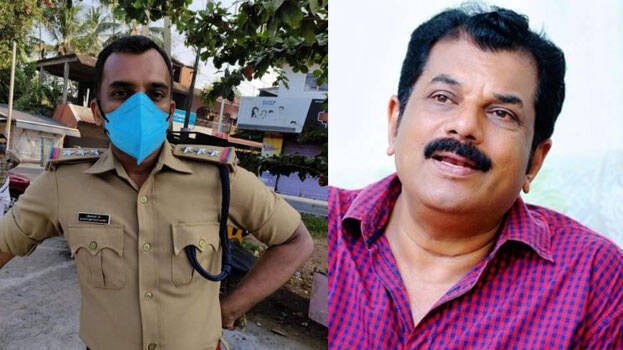 The allegation of police stopping a youth and his mother, who were on their way to pick up his sister studying in Kayamkulam MSM College, in the name of his mother's dress, had stoked a controversy. ''We were not allowed to pass because my mother was wearing a burqa'', wrote Chathannoor native Afzal Maniyial in a Facebook post titled ''I too met the 'Sanghi' in Kerala police''.
The circle inspector of Ochira came forward denying the incident. "There was a five-year-old with them. They were on the way to pick up his sister from college. Yesterday was a holiday. They could have picked her up yesterday. Since it was not an emergency, we asked them to go back and pick up the girl tomorrow. When we told them that we cannot let them go to Alappuzha, the woman in the car accused us of allowing those who wore tilaks on their foreheads, to pass. She alleged that we halted them because she was wearing a burqa; to which I replied, "I don't have the treatment for your eyes and mind." I have not said anything mentioned in the post,'' responded the CI.
Now, Kollam MLA Mukesh has also commented on the incident. ''The same man who once made obscene remarks about me on social media is now trying to portray the CI as a communalist'', said Mukesh.