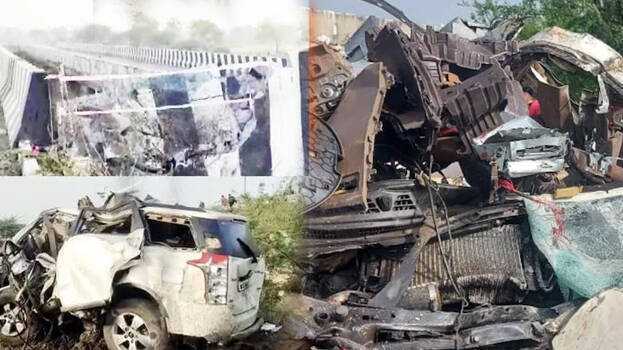 MUMBAI: Seven students including BJP MLA's son, died in a car accident. Tirora constituency MLA Vijay Rahangdale's son Avishkar and friends were killed when they were travelling through Selsura village in Wardha district of Maharashtra.
While passing through the village, a wild animal suddenly jumped in front of their car. The driver swerved to avoid hitting the animal but the car fell off a bridge and crashed. The impact of the crash killed the students, said Wardha SP Prashant Holkar.
The other victims were identified as Neeraj Chauhan, Nitesh Singh, Vivek Nandan, Pratyush Singh, Shubham Jaiswal and Pawan Shakti. The central government has announced a compensation of Rs two lakh each to the families of the victims and the injured will be given Rs 50,000 from the Prime Minister's National Relief Fund (PMNRF).