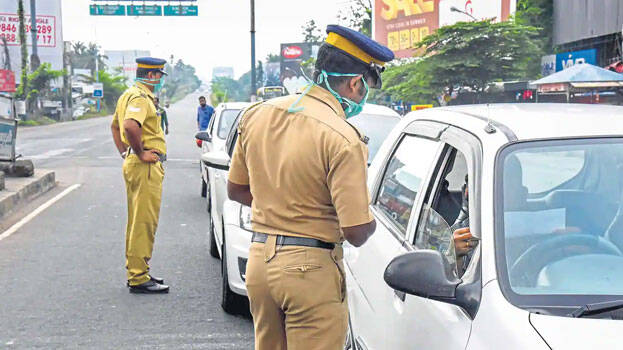 KOCHI: The owners of BS-6 category petrol, CNG and LPG vehicles in the state are worried about huge fines after the smoke test was stopped. The Centre has introduced a new standard for BS-6 smoke testing in view of air pollution in Delhi.
As per the amendment made on December 9, 2021 on the Central Government's Parivahan website, a 'lambda' test which measures the ratio of oxygen available during fuel burning is made mandatory.But there is no equipment available for this test in the state.
For this, a new sensor must be installed on the existing device. It will cost between Rs 50,000 and Rs 2 lakh.
The police and Motor vehicles department are levying fines on BS-6 vehicles which do not have smoke test certification. Although Motor Vehicles department has been directed to grant temporary exemption to BS-6 vehicles but it has not been implemented.
The Motor Vehicle dept also called a meeting of equipment manufacturing companies and testing centers following the discovery of forged certificates. Six representatives out of the 11 companies attended the demonstration meeting in Palakkad, but none of them have expertise on 'lambda' testing.
BS-6 vehicles were registered from January 4, 2020 and their atmospheric pollution is very minimal.