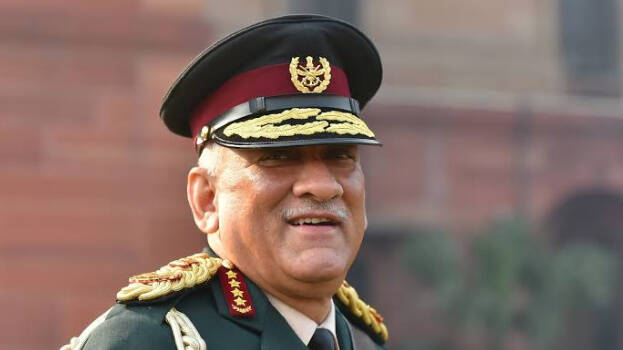 NEW DELHI: Former Uttar Pradesh Chief Minister Kalyan Singh and first Chief of Defence Staff Gen Bipin Rawat will be conferred Padma Vibhushan posthumously, Ministry of Home Affairs said on Tuesday.
Congress leader Ghulam Nabi Azad to be conferred with Padma Bhushan.
Former CM of West Bengal Buddhadeb Bhattacharjee and actor Victor Banerjee will be given Padma Bhushan.

Late Punjabi folk singer Gurmeet Bawa, former Union Home Secretary Rajiv Mehrishi awarded Padma Bhushan.
Olympic gold medallist Neeraj Chopra, singer Sonu Nigam awarded Padma Shri.

India confers third-highest civilian award Padma Bhushan on Microsoft CEO Satya Nadella and Google CEO Sundar Pichai.
Cyrus Poonawalla of Serum Institute of India, Bharat Biotech's Krishna Ella and Suchitra Ella awarded Padma Bhushan.

This year the President has approved conferment of 128 Padma Awards including 2 duo case (in a duo case, the Award is counted as one). The list comprises 4 Padma Vibhushan, 17 Padma Bhushan and 107 Padma Shri Awards.
Four Keralites have won this year's Padma Shri awards. Animal husbandry expert Susamma Iype for her efforts to conserve Vechur cattle, poet and critic P Narayana Kurup, Kalari Gurukkal (martial arts master) Sankaranarayana Menon Chundayil and social worker KV Rabiya will receive the awards.