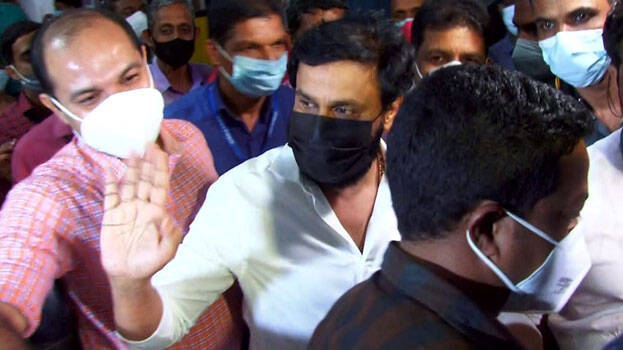 KOCHI: The interrogation of actor Dileep in the case of allegedly conspiring to endanger police officers has come to an end. Following the death threat case, it was found that four accused, including Dileep, had switched phones. The phone seized from Dileep's house was new. Investigators said the phone was changed to destroy evidence. At the same time, notice was given to produce the old phone.
The interrogation lasted a total of 33 hours over three days. Five accused, including Dileep, were questioned. The High Court allowed three days for questioning. A forensic report on some of the digital equipment seized during the police raid is yet to be received. The Crime Branch SP said that the progress of the investigation could be clarified only after receiving this.
The investigation team had summoned director Rafi and director Vyasan Edavanakkad on Monday. Rafi and Vyasan have identified Dileep's voice from the voice sample provided by Balachandra Kumar.
The has allowed 10 more days for the cross-examination of the witness. The court's action is based on the prosecution's request. The court directed that the cross-examination of new witnesses should be completed within ten days. But the prosecution approached the court stating that this is not practical.
The government pointed out in the petition that some of the witnesses were from other states and one was being treated for Covid. The court then allowed an additional 10 days from January 27 to testify. The cross-examination began on January 22 in the trial court.