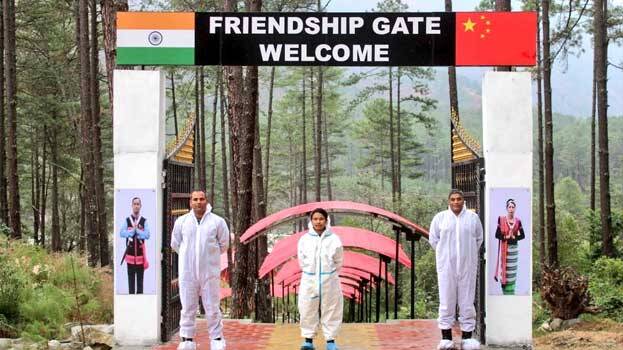 NEW DELHI: Union Minister Kiran Rijiju has said that China has found a missing teenager near the border in Arunachal Pradesh and handed him back to the Indian Army. The minister said on social media that the Chinese army had handed over Miram Tarom, who went missing from Arunachal Pradesh and several procedures including medical examination, was continuing.
The People's Liberation Army (PLA) of China had earlier confirmed that Tarom had been found and would be extradited to India. But due to adverse weather conditions in the hilly region, the procedures were delayed.
17- year old teenager went missing from the border in Arunachal Pradesh on January 18. Johnny Jung, a friend who was with him, told Indian soldiers and Tarom's family that he was captured by Chinese troops while they were hunting in the area of ​​Siangla near the border. They tried to capture Johnny Jung but he escaped and informed the Indian Army at a nearby check post. Then, on January 18, the Indian Army requested China to find the 17-year-old and release him if he was captured. On January 23, China announced that Miram Tarom was found.
Upper Siang District in Arunachal Pradesh shares an international border with China. The people who live here often go to the hinterlands for hunting. The international news agency reported that China had claimed that the 17-year-old had entered the Chinese territory illegally. However, there were reports that a man who had gone to collect ayurvedic medicines had gone astray and was found by the Chinese army after the Indian Army requested the PLA to help find him.