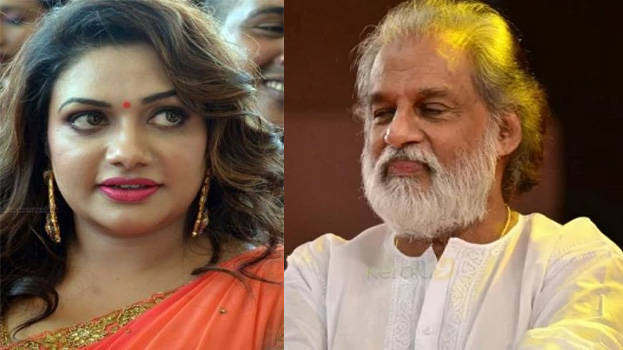 Rimi Tomy has made a casual request to legendary singer K J Yesudas – "I've done many mistakes (on stage) and I still continue to do mistakes. Forgive me like my father would forgive me."

This incident happened at a stage show held in some foreign country

Actor Jayaram was also with Rimi Tomi. With the permission of Yesudas, he also sang one of the evergreen hits of the singer – Kannai Kalai mane... The video is a hit in social media.

Before singing the song, Jayaram also says, "see how daring I'm ...to sing in front of Yesudas his song..."

Among the audience, Yesudas' wife Prabha can also be seen. At the end of the song, Jayaram can be seen imitating the voice of the singer. He says he also apologises for all wrong things done here. It is after this Rimi Tomi makes her apology.