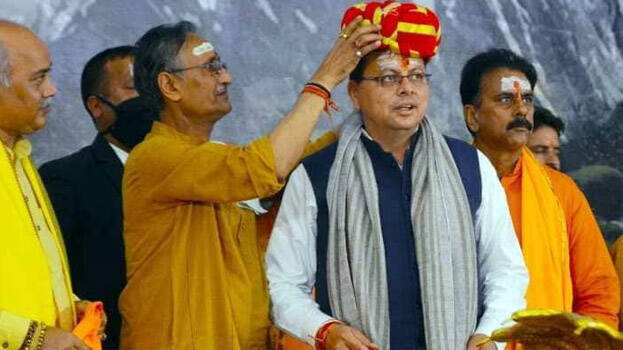 DEHRADUN: The BJP has secured lead in Uttarakhand amid tough competitions. Congress is currently leading only in 21 seats. Whereas, other candidates are leading in three seats.
Majority of the exit poll surveys had predicted a strong fight in the 70-seat state. BJP had a clear upper hand in the first round of results. In the beginning, the AAP had a lead in one seat, but is now out of the picture. The survey results are predicting that AAP will win one seat in the state. 'Give AAP a chance' was the party's slogan in the Uttarakhand poll campaigns.
Among the five states, Congress had kept its hopes way high in Uttarakhand. The high command had even appointed Chhattisgarh Chief Minister Bhupesh Baghel to oversee the follow-up, if the Congress was able to form government in the state.
Uttarakhand was formed as the 27th state in the country on November 9, 2000. There are 13 districts in the state. Its capital is Dehradun and has a population of 11 crores. The state is spread across an area of 53,483 sq. kms.
In the first assembly polls, since the formation of the state, Congress came to power by winning 36 out of the total 70 seats. However, in the last assembly polls, BJP formed government after emerging victorious in 57 seats. At the time, Congress was able to secure only 11 seats. Others had won two seats.
The state has been ruled alternately by the Congress and the BJP every five years. The BJP will create new history if it is able to retain its current lead and secure victory.