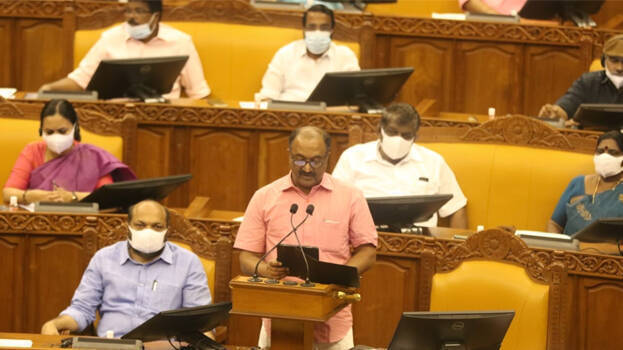 THIRUVANANTHAPURAM: Finance Minister K N Balagopal is presenting the first full budget of the second Pinarayi government in the assembly. The government is aiming for big changes in the higher education sector. Research findings in the field of higher education will benefit the productive sector of the country. For this, more translation labs will be started and this will increase the revenue of the state.
Translation research centers will be set up in the universities of Kerala. Startup incubation centres will be set up along with it. For this a total of 200 crore will be allotted, 20 crore each to the universities of Kerala, Calicut, MG, Veterinary and Agriculture.

New short courses will be started in universities. Special plans will be formulated for that. New courses will be started with the help of the existing departments. There will be three courses in each university. Rs 20 crore will be granted for it.
This time the chief minister's Nava Kerala Fellowship will be given to 150 people. Their work will be utilized for the formation of Nava Kerala and for the betterment of academic research in universities.
The inadequacy of hostel facilities for students in Kerala universities will be addressed. International hostels will be started along with boys' and girls' hostels. 1500 new hostel rooms will be started in Kerala, Mahatma Gandhi and Cochin universities. In addition, 250 international hostel rooms will be opened. An amount of Rs 100 crore will be allotted for this.
The government has already set up commissions to streamline university administration, examination administration and academic activities. Positive action will be taken on the basis of the reports of these commissions.