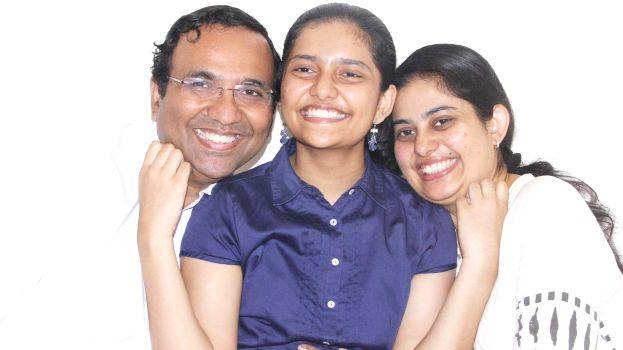 PALAKKAD: Bhavana Sivadas, the first rank holder in the CBSE tenth standard exam, never even in her dreams thought about doing this for real. For her surprising first rank haul, she is all but grateful to her teachers and parents.
Bhavana the single daughter of Dr. Naveen Sivadas and Deepthi Sivadas secured 499 out of 500 in the CBSE 10th standard exam. While 13 other students in the nation achieved a similar feat, Bhavana is the only Keralite in the list.
A student at Palakkad Koppam Lions School, Bhavana got full marks in all subjects except social science. Apart from having special tuition for Maths and Science, she did not had any special training. Bhavana would like to continue her studies in Koppam, where she studied right from Kindergarten. Even though her father and grandfather are renowned doctors, Bhavana wishes to become an engineer. Parents support me every step of the way, that brought me success, the 15-year-old says.
Bhavana's parents, Dr. Naveen Sivadas and Deepthi are overjoyed with their daughter's achievement.