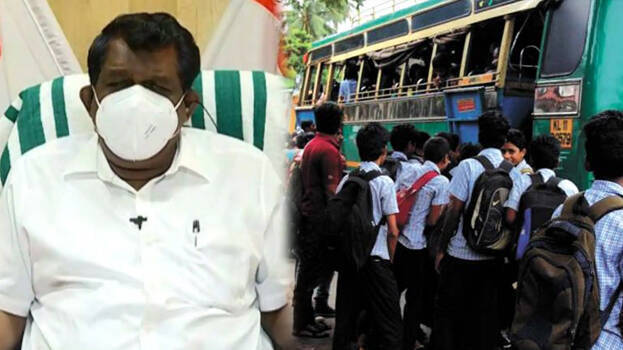 THIRUVANANTHAPURAM: The concession charge for students will have to be hiked, said Transport Minister Antony Raju. The concession amount is a shame to the children and many are not keen in getting the balance after paying Rs 5.
The concession amount for students was made Rs 2 ten years ago. However, the minister said this is making the students feel unhappy today. He said strict action would be taken against the bus owners who do not pick up the students. He said the demand of bus owners is reasonable. The minister informed this amid criticism from student organizations over the increase in concession charges. He added that the increase in charge would be after seeking public opinion. There are news about the hike in fuel prices.
The private bus owners had the other day announced to go for an indefinite strike. The strike is against the neglect in the budget and for the non-implementation of the hike. The bus operators' federation, an association of private bus owners, had demanded that the minimum fare be increased to Rs 12 and the bus fare for students to Rs 6. Despite promising to raise rates, the government has not kept its word for four months. The Ramachandran Committee report was also not implemented. The federation said they would announce the date of the strike in two or three days after consulting with other organizations.