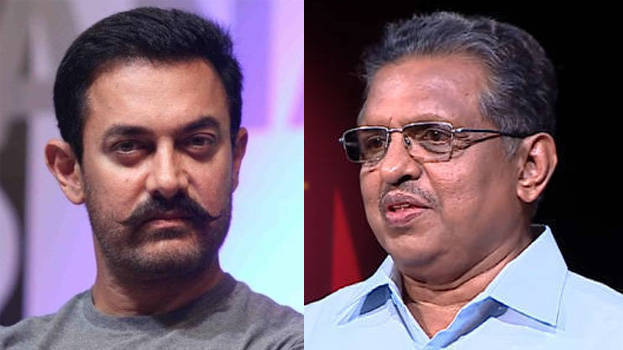 THIRUVANANTHAPURAM: Former State Police Chief Jacob Punnoose has said in an interview to Kerala Kaumudy channel that Bollywood actor Aamir Khan had offered him up to Rs One crore but he rejected the offer then itself.
Jacob Punnoose said he was offered the money for taking part in the programme Sathya Meva Jayathe. He revealed this in the programme Straight-line.
"Aamir Khan took my interview, two years after I retired from the service. For that he said he would give me about Rs One crore. But I told him that I don't want the money and gave it to Kerala police; the police also didn't accept it. Finally the amount went to ITBP (Indo-Tibetan Border Police)
"Aamir Khan has a foundation. Sathyameva Jayathe foundation. There is a fixed amount for each episode. Each programme of Aamir Khan is well-researched. He has a research team. They visit different parts of India to study about good things.
I had asked him directly "Mr Khan why did you select me for this programme. We don't know each other, still, why did you call me?"
His answer for this question was "Mr Punnose, I have a research team, which had talked to a number of police officers including you. What all had to say what about problems and only you talked about solutions. That was why we called you"," Punnose explained in the interview.