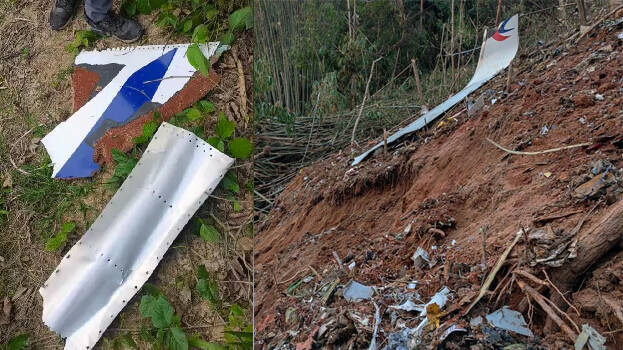 BEIJING: The passengers of the crashed Chinese plane have not yet been located even eighteen hours after the accident. The plane was carrying 123 passengers and nine crew members.
The debris of the plane have been found but the passengers on board had not been found, Chinese media reported. A search is continuing.
The plane crashed in a forested mountain in southern China yesterday afternoon. The China Eastern Airlines Boeing flight from Kunming to Guangzhou crashed in Guangxi province after getting fire. China's civil aviation administration is going on with the investigation. Chinese President Xi Jinping has ordered a high-level probe.