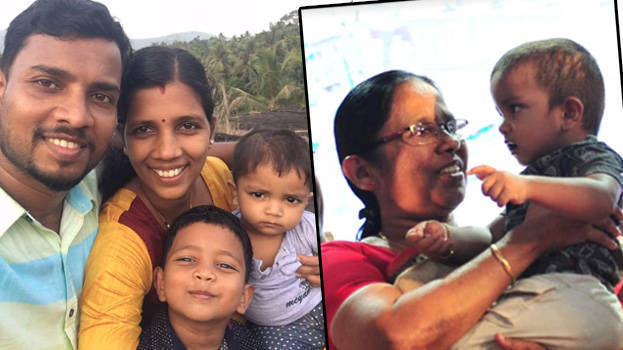 Health Minister K K Shylaja Teacher is applauded for handing out the necessary assistance to the youth who sought help for his newly born nephew with heart ailments. The cyber world is showering praises on the minister for her activity. In the meantime, Sajeesh, husband of Lini, who died of Nipah, in a Facebook post wrote about the love and care he experienced during the outbreak of the disease.
His post said
Love a lot-- K K Shylaja Teacher
Teacher Amma
Should applaud her ability to understand and implement things before we think.
As per the special directive of the minister, we shifted Rithul and Sidharth, who was having fever to the isolation ward of Kozhikode Medical College. We didn't know what to do in the beginning. They were fine the next morning. But the dailies and social media carried the news that they, sons of Lini are down with Nipah. In that situation, we requested the hospital to discharge them. I won't forget the things the minister told me that day.
Teacher's words "Your sons are okay now. They are happily playing around here. Can discharge them only after four days of observation. They are safe here.'
The minister's love, words and care are our strength. That mother's love is still with us today, he wrote.