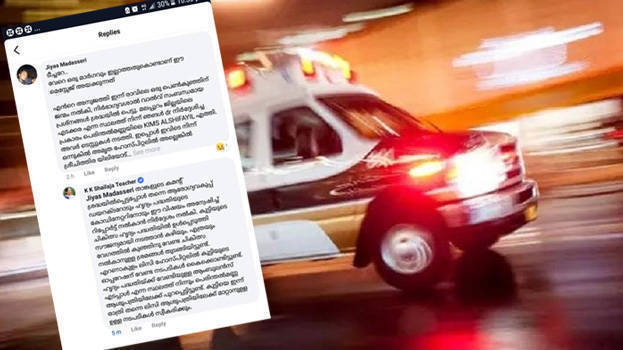 KOCHI: The new-born baby who was rushed in an ambulance from Malappuram Perinthalmanna to Kochi Lisie hospital for getting treated for heart ailments is undergoing treatment and the date of surgery to be performed on the child will be decided after two days' observation.

The hospital authorities have informed that currently the child's health condition is satisfactory.

In the examination, it was found that the vein taking blood to the heart had no valve and there was a hole in the heart. Hence, the level of oxygen in the blood was low. The medicine for this condition is being administered to the child.

The government interfered in the child's case after the baby's uncle mentioned the child's health condition on Health Minister K K Shailaja's Facebook. After the minister came across the request in the comment column, the child's case was included in government's Hridyam Scheme and treatment was given.

The child was brought to Ernakulam from Perithalmanna in two hours. The child was brought to the hospital at 1 am on Thursday. The child is just three-day old. The child's family is from Edakkaran in Malappuram.

They were under treatment in Perinthalmanna KIMS Al Shifa hospital. It was a youth called Jiyas Madassery who had made the request for child's treatment below the Facebook post of the minister that complemented the student who came out with flying colours in the SSLC examination despite being a blood cancer patient.