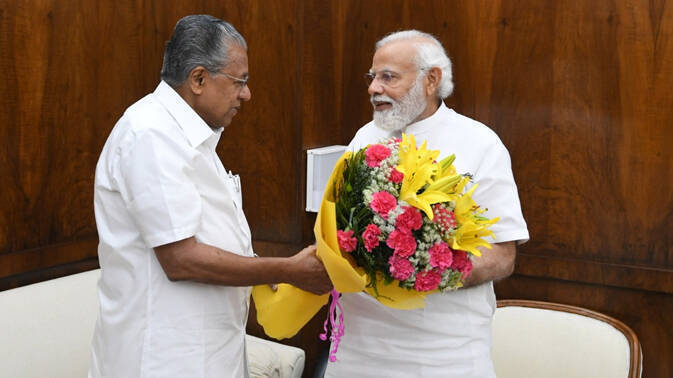 NEW DELHI: Chief Minister Pinarayi Vijayan said that he has briefed Prime Minister Narendra Modi the details in connection with K Rail. He said this while briefing the media in Delhi after calling on the Prime Minister.
The Prime Minister listened with great interest to what we said. The responses were healthy. He said that he would discuss the matter with the railway minister and see what could be done. The chief minister said that he had met the railway minister not officially and told him meeting the Prime Minister.

Our existing facilities are very inadequate compared to modern day facilities. High vehicle density, extreme curves, and ups and downs of landscapes all affect the safety of the road. The chief minister also clarified in favour of K-Rail that the time required for travel is also a big issue.
Delay in national highway land acquisition increased liability. That is why the state had to bear 25 per cent of the land acquisition, he said. When SilverLine becomes a reality, only four hours will be needed to travel from Thiruvananthapuram to Kasargod which now takes 12-13 hours. It would be a safe travel system also.