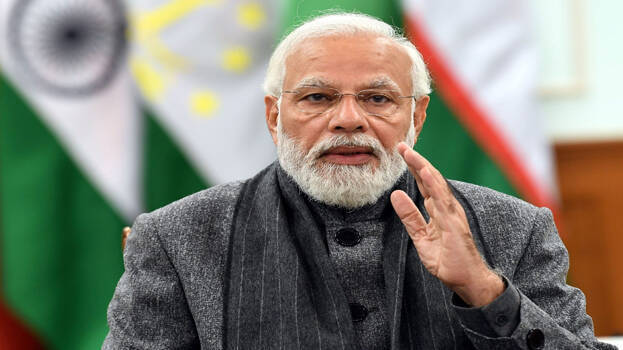 NEW DELHI: Prime Minister Narendra Modi said India is making great strides towards economic progress. Products from India are being exported to more countries, he said while speaking at the 87th episode of Mann Ki Baat.
The Prime Minister said India achieved a target of 400 billion dollar in goods exports in the 2021-22 financial year. 'India exported goods worth 400 billion dollars that is for Rs 30 lakh crore last week. Initially, it may be an issue related to the economy, but rather than the economy, it is related to the capabilities and potential of India. This means that the demand for Indian products is increasing in the world,' the Prime Minister said.
The Prime Minister also praised Muppathadam Narayanan. Modi said he distributed about one lakh mud pots to give water to birds and animals. This is Modi's first address to the nation after the BJP's victory in Uttar Pradesh, Uttarakhand, Manipur and Goa.

Mann Ki Baat is the Prime Minister's monthly radio programme, which airs on the last Sunday of every month at 11 am. The first episode of Mann Ki Baat was aired on October 3 in 2014.