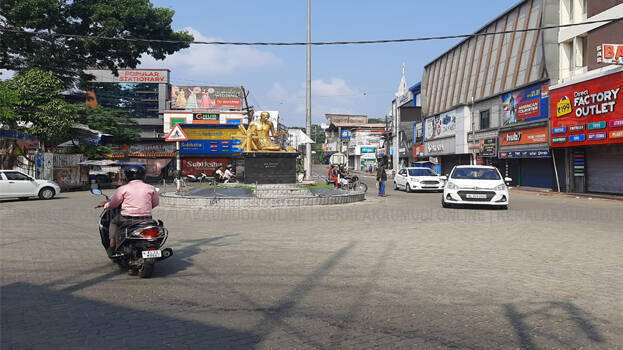 THIRUVANANTHAPURAM: There is a protest in front of the Lulu Mall. The employees of the mall were denied entry. The protesters squatted outside the gate. Demanding to send back the workers.
No shops were opened in Thiruvananthapuram. A petrol pump opened in Ulloor was closed. The pump opened in police protection was forcibly closed by the CITU. KSRTC buses are not operating services. Vehicles were blocked on the Thiruvananthapuram National Highway.
A two-wheeler passenger was stopped at Pettah in Thiruvananthapuram. Shops were closed in Ernakulam, Kozhikode and Malappuram. The traders alleged that the shops were closed after being threatened by the strikers. CITU leader Ananthalavattam Anandan said that shops opened would not be forcibly closed.
Most of the petrol pumps in Kozhikode are not opened. The strike is complete in the industrial sector. CITU workers block employees of Kanchikode KINFRA. The workers of BPCL were stopped today also.
The high court had yesterday directed that government officials have no right to strike and that the latter should immediately issue an order stopping the strike. However, the employees are being blocked by the protestors.

Twenty trade unions except BMS announced a 48-hour general strike against the central government's policies. The strike, which began on Sunday midnight will end today.