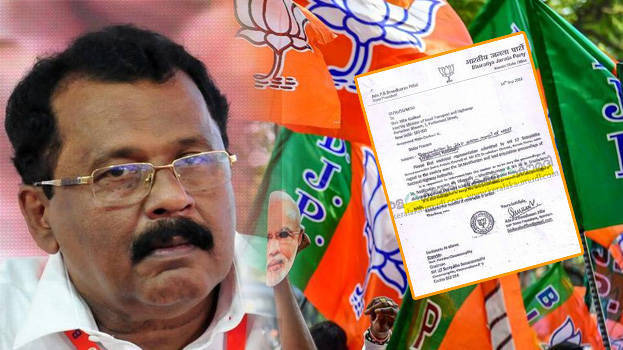 KOCHI: There is differences of opinion within Sangh Parivar over BJP State Chief Sreedharan Pillai's letter against National Highway development.

Several Sangh Parivar groups alleged that Sreedharan Pillai gave the letter heeding the demand of Hashim Chennambally, the National highway protection committee led by anti-Sangh Parivar organisations including Welfare party. This they say is the reason for their disappointment over Pillai's action.

The evaluation of the Sangh Parivar is that giving such letters to satisfy the motives of parties that oppose the Central government's projects will receive backlashes.

Sangh Parivar organisations including BJP are for implementing developmental works including NH expansion in Kerala. But several organisation came forward to oppose many Central government schemes including LNG project.
Several religious organisations had come out in support of these groups. But on all those situations the Sangh Parivar rooted for developmental works that would benefit the country.

A section in Sangh Parivar said that Pillai's letter showed that any organisation can have stake in national institutions and the content of the letter was not discussed within the Sangh Parivar.

This was the reason why the Centre cancelled its order to stop NH expansion works as soon as BJP minister Alphons Kannanthanam wrote to Union Minister Nidhin Gadkari
Meanwhile, Hashim Chennambally said that Sreedharan Pillai was the only political leader who spoke with sympathy for the people who were evacuated as part of the land acquisition for the NH project.