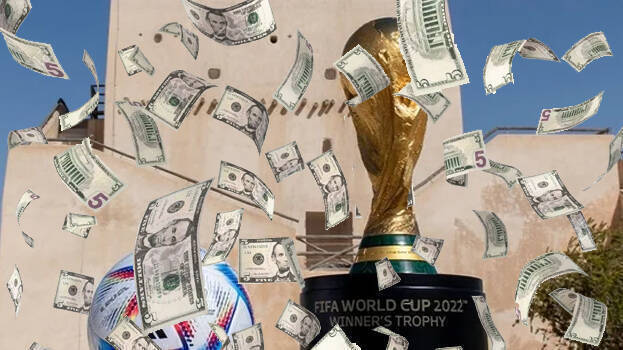 DOHA: A team at the FIFA World Cup in Qatar will get close to Rs 80 crore just for participation. Yeah, you read it right. Each team will receive this amount even if they fail to win even a single match. This is because, unlike previous World Cups, FIFA has decided to offer prize money to all participating teams. The teams that finish 17th to 32nd in the 32-team World Cup to be held in Qatar will receive prize money of close to Rs 80 crore.
For preparations, FIFA will initially provide $ 1.5 million to all teams that qualify for the World Cup. This alone would be around Rs 11 crore. In addition, teams that are eliminated in the group stage of the World Cup will receive prize money of up to nine million dollars. This is close to Rs 69 crore.
Well, if a team going out in the group stages receive that kind of money, the rest is sure to get several multiples of that. Cutting straight to the point, the World Cup winners will receive $ 42 million (approximately Rs 319.18 crores). Runner-ups will receive $ 30 million (approximately Rs. 227.98 crores) and those finishing third will receive $ 27 million (approximately Rs. 205.18 crores). Fourth place holders will receive $ 25 million (Rs 189.98 crores).
The teams that reach the quarter-finals will receive $ 17 million (Rs 129.19 crore) and those who reach the round of 16 will receive $ 13 million (Rs 98.79 crore). FIFA expects revenue of about $ 7 billion (Rs 53,196.85 crore) from the upcoming World Cup.