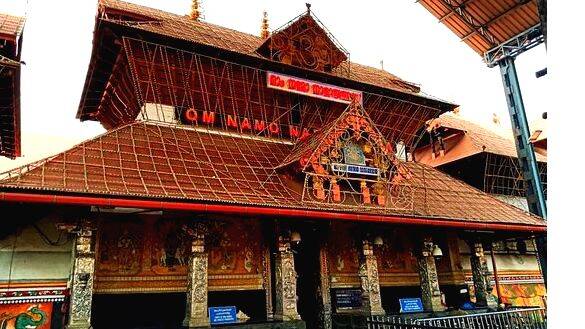 GURUVAYUR: A youth has been arrested for making a hoax bomb threat at the Guruvayur temple. The temple police arrested the accused Sajeevan of Kozhiparambil in Pullazhi, Thrissur, who was staying in Nenmini in Guruvayoor for rent.

The call to the control room was made around 9.30 pm on Saturday. The devotees who were in the temple were immediately evicted and inspected. After finding out that the phone message was fake, the accused was apprehended from Mammiyur during an investigation based on the caller's number. He was remanded by the court.

The fake message was received at the Thiruvananthapuram police control room on Saturday night. The accused told the police that he was called under the influence of alcohol. Security at the temple has been beefed up. Devotees are not allowed to carry their bags to the temple and were allowed to go inside only after inspection.

Police said the accused had made similar threats in the past. A case is pending against him at the Thrissur West police station for giving a hoax message that a bomb had been planted at the collectorate.