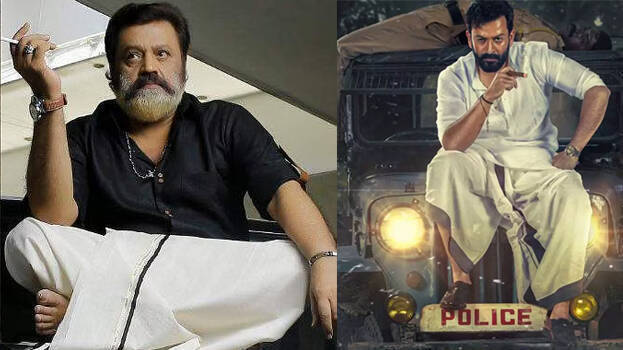 Prithviraj's Kaduva and Suresh Gopi's Ottakkomban are the films the fans are eagerly waiting for. The similarities in the plot are the specialities of both films. Both films tell the story of a person named Kaduvakkunnel Kuruvachan.
Ottakkomban has been embroiled in a case for the past two years on the complaint by the scriptwriter of Kaduva. The apex court has now rejected the plea filed by the crew seeking stay of the high court order banning Ottakkomban.
The Supreme Court rejected the plea filed by the crew of Ottakkomban challenging the district court's verdict against the copyright case filed by Kaduva's scriptwriter Jinu Abraham. Jinu filed a copyright lawsuit alleging that Ottakkomban is based on his script.

The Supreme Court has decided not to intervene in the case under the present circumstances. The Supreme Court has directed the trial court to expedite the trial of the case. The order also said the case should be settled within a year with the cooperation of both parties.

The high court had in April 2021 upheld the district court's order to refrain from production and release of the film's script.

Prithviraj is the hero in Shaji Kailas' Kaduva. It was after the announcement of Kaduva the information of Suresh Gopi's Ottakomban came. The film has story and screenplay by Shibin Thomas and is directed by Mathews Thomas. Tomichan Mulakupadam is the producer of the film.
The shooting of Prithviraj's Kaduva is almost complete. The film produced jointly by Prithviraj Productions and Magic Frames will release this year itself.