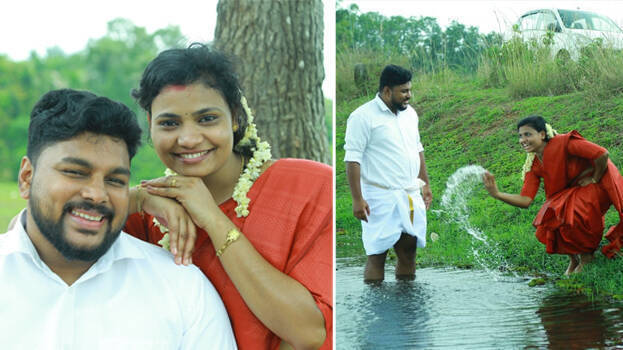 KOZHIKODE: Shejin and Joysna termed as baseless in campaigning their love marriage as love jihad. Things that have nothing to do with reality are being spread through the social media. Shejin also said that there was an attempt to create communal polarization in the name of their marriage. Shejin, a CPM local committee member and DYFI regional secretary from Kodancherry Nooramthodu, and Joysna Mary Joseph, a native of Theyyapara, eloped and got married. Many allegations were levelled soon after they got married.
Shejin said that as he was in a responsible post in the party, he should have discussed it with the party and others. If had informed the party, a situation would have arisen to discuss with his family. The party was not informed as feared would have to go back if that happened. However, had the full support of the party in this regard. Shejin said that he is staying away because he did not want to create more problems in his hometown.
Meantime, Joysna responded that she was convinced that there would be problems but did not think that it would be so big. I am someone living according to my religion. One is free to practice their religion even after marriage. Nothing has been done to convert to the Muslim community or impose their beliefs or customs. The decision is to continue our own religious practices. Eloped on my own will. A bit said on the false propaganda. No one is budging pressure on me, she said.
Shejin said that he will not interfere with Joysna's personal freedom and that he is not a religious person and does not live by the identity of any religion. As the chief minister said, he believes that there is no love jihad in Kerala. Shejin said the word love jihad should not be used against them.