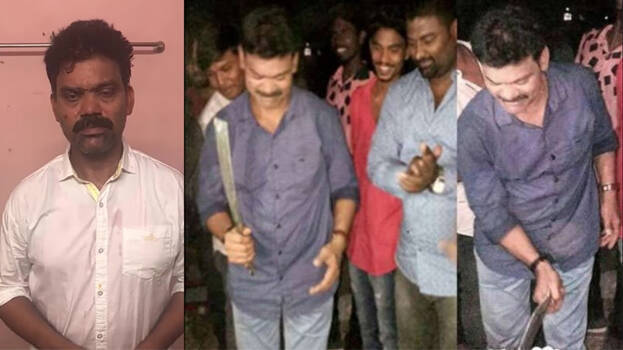 CHENNAI: A Malayalee goon was arrested for allegedly threatening and robbing a delivery boy at an online company. The arrested has been identified as Thiruvananthapuram native Binu Pappachan, an accused in numerous cases. The arrest was recorded following the complaint lodged by delivery boy N Janakiraman.
Binu has been on police's watch since 2018, when he celebrated his birthday by cutting a cake with a machete amongst more than 70 goons. He had then surrendered following the city police commissioner's order to shoot him at sight. However, the police had received no information about Binu after he was released on bail. Binu, who went to Chennai after receiving bail, had been working at a tea shop in Choolaimedu.
While robbing the phone and money, Binu had threatened the boy to Google to know more about him. Janakiraman has mentioned this in his complaint. Binu and his accomplice were arrested in a search conducted later. He reiterated to the police that he had stopped his goonda activities and was living a quiet life, but to no avail. Binu, a Karate expert, had begun his Goonda life as an aide to political leaders.