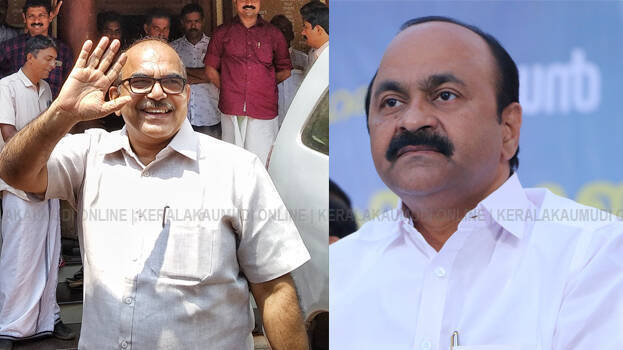 KOTTAYAM: Opposition leader V D Satheesan has come out strongly against the transfer of ADGP S Sreejith from the crime branch. Satheesan criticized that the change came after CPM leader P Sasi took over as the Chief Minister's political secretary. He demanded that the details about the transfer of the investigation officer, who was heading the probe into the actress attack case, should be released.
Earlier, Youth Congress President N S Nusoor had alleged that the decision to remove ADGP S Sreejith from the post of crime branch chief was the first decision taken after P Sasi took over as the chief minister's political secretary. It clearly indicates that the government is with the harassers and not the victim, he said.
Sreejith has been transferred and posted as the transport commissioner. Shaik Dravesh Saheb is the new crime branch chief. The change comes at a time when the actress attack case and the conspiracy case are at crossroads. Hints suggest that complaints following the questioning against Dileep's advocate had led to the reshuffle. Moreover, Dileep's advocate had lodged a complaint demanding investigation against ADGP Sreejith in the actress assault case. The complaint was lodged with the government through advocate Philip T Varghese.
Dileep's lawyers had lodged a complaint against the investigation team, including ADGP Sreejith, alleging that the probe team was acting illegally. The crime branch is trying to insult the accused in the case and their relatives. The probe team is campaigning against Dileep's advocates. For this, they have teamed up with Sai Shankar, they said. The complaint also alleged that Sai Shankar was given the opportunity to see the media as instructed by the ADGP.