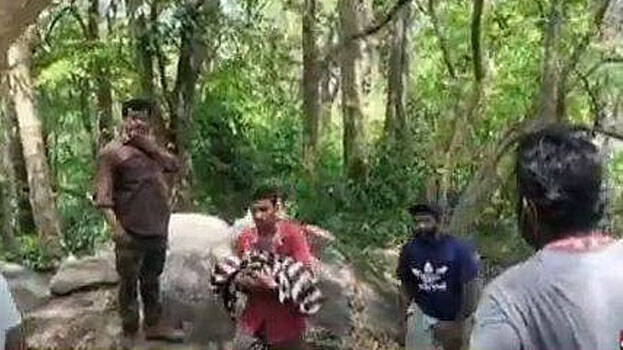 WAYANAD: A tribal youth died after falling from a tree while collecting honey at Meppadi Parappanpara colony. Rajanam of Parappanpara colony died. The six-month-old baby fell from the hands of a woman relative while running frightened by the seeing the incident also died.
The incident took place in the forest area on the Malappuram-Wayanad border on today afternoon. Rajan slipped from a large tree in the Nilambur forest while collecting honey. The woman's relative ran towards him when she saw Rajan falling. The baby of Sunil, resident of Nilambur Kumbapara colony died. The bodies were recovered by the Forest Department Fire Force and the Forest Department. The child and Rajan had died within the forest. The victims were part of a group of tribals who went to the forest to collect honey.
Upon learning of the incident, the Meppadi police reached the spot and completed the inquest proceedings. The body was brought out of the forest by fireforce and volunteers.