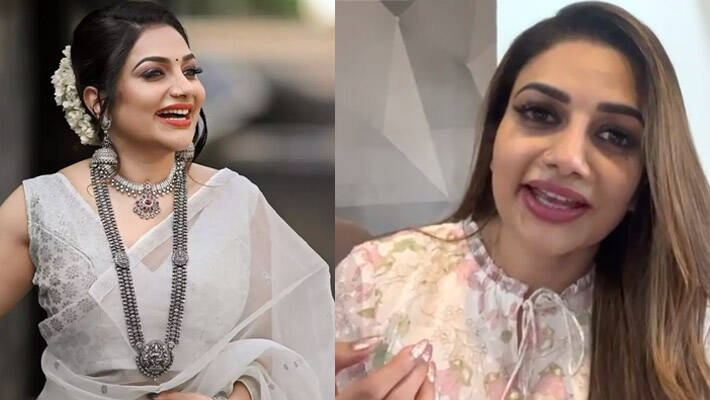 The news of singer Rimi Tommy's wedding has been the talk of social media in recent days. Now Rimi is reacting to the wedding news for the first time. In her recent YouTube video she denies all such rumours and consider them as fake. Rimi says she keeps getting phone calls and everyone needs to know the truth behind this.
I came up with a video like this because it's so essential. I have been receiving several calls in the past days to know whether I am getting married again. I just want to inform everyone that the news is fake and if any such decision is taken, I shall inform the public. I don't know who spread such news, there are many YouTube channels these days. So I just want everybody to leave me alone and let me live, says Rimi in her video.
Rimi was married to Royce in 2008 but got divorced in 2019. Rimi made her film debut with Lal Jose's 'Meeshamadhavan'. And then sang in several films. Rimi is also notable as an anchor.