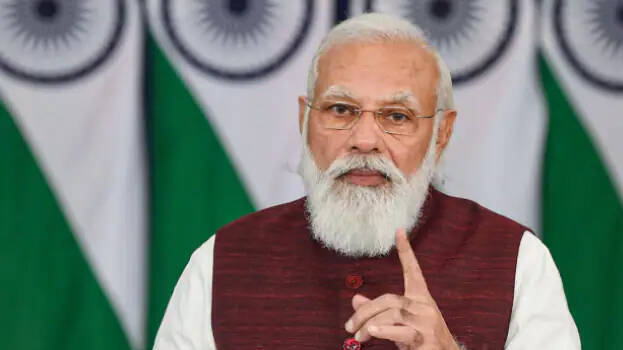 NEW DELHI: Prime Minister Narendra Modi has urged states to remain cautious against Covid-19. "The threat is not over yet. Health infrastructure should be ensured, he directed the chief ministers, while speaking at a review meeting, on Wednesday.
The Prime Minister had called for a review meeting with the chief ministers of various states on account of the rapid rise in Covid cases in the country, within the last two weeks. "Covid threat is not yet over and people need to follow all precautions against the disease. Despite the threat, India is in a better situation now", Modi said at the meeting.
"Vaccination of all eligible children at the earliest was a priority for the government and specialized programmes would have to be conducted for it in schools. It is a matter of pride for every Indian that 96 per cent adult population in country has got at least one dose of Covid vaccine", he added.