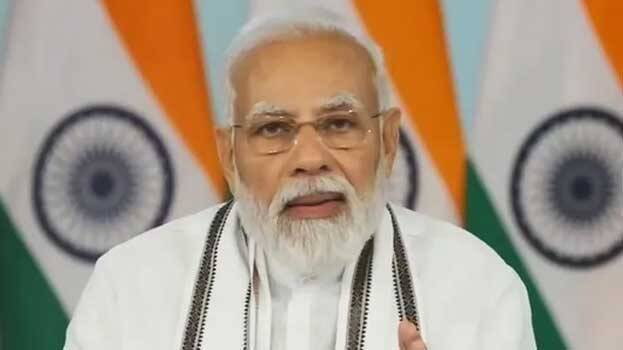 NEW DELHI: Prime Minister Narendra Modi harshly criticised the opposition ruled states. Modi alleged that despite the central government reducing fuel tax, some states were not ready for it. The Prime Minister said this at the high level meeting of chief ministers.
Modi demanded that states be prepared to reduce the value added tax on fuel in view of the joint governance between the states and the Centre as protected in the Constitution. Modi also pointed out that fuel prices are lower in states where VAT is less. Modi said the country should work towards resolving economic issues in the current war situation as fought together against Covid. Modi said 42 per cent of the central revenue are given to the state governments.
The Centre had in November reduced the excise duty on petrol and diesel taking into account the crisis in the country. The Centre also asked states to reduce taxes. Some followed and a few states were not ready for it. For this reason, fuel prices continue to rise in these states. This will not only be an injustice to the people of the country but will also adversely affect the neighbouring countries.
States like Kerala, Maharashtra, West Bengal, Telangana, Andhra Pradesh, Tamil Nadu and Jharkhand were not ready to reduce taxes. He added that it was natural for tax-cutting states to face revenue losses. Had it not been for tax cuts, Karnataka would have received an additional Rs 5,000 crore in the last six months and Gujarat around Rs 4,000 crore.
The centre had in November reduced excise duty on petrol and diesel by Rs 5 and Rs 10 respectively. Following Centre's decision, 25 states and Union Territories ruled by the BJP or its allies had reduced the value added tax on fuel.