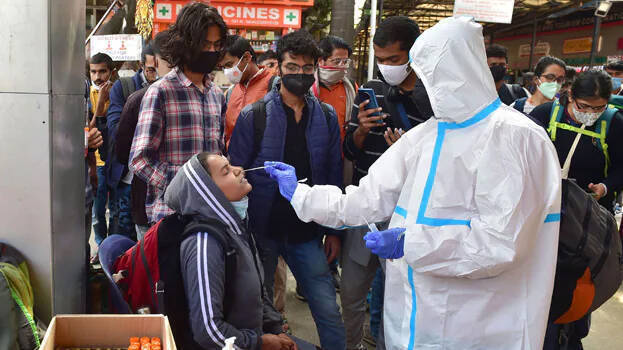 NEW DELHI: Covid cases are rapidly rising in the country. 3,303 cases were reported in the last 24 hours, raising the total count to 4,30,68,799. There has been an increase of 376 cases when compared to last day's data.
Currently, there are 16,980 active cases in the country, said the union health ministry. Out of which, only 0.04 percent are undergoing treatment. 39 Covid deaths were recorded in the last 24 hours. With this, the death toll has increased to 5,23,693. The recovery rate in the country is 98.74 percent.
In the backdrop of the rising Covid cases, further restrictions are likely to be imposed in the country. Masks have been made mandatory in states including Kerala. "The Covid threat is not over yet and people should remain cautious, warned the Prime Minster", last day.