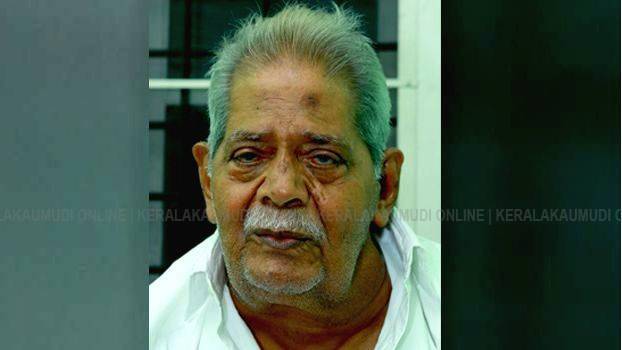 THIRUVANANTHAPURAM: Congress leader and former minister Kadavoor Sivadasan passed away at a private hospital in the capital city early Friday morning. He was 87. He died following old age ailments. He leaves behind his wife Vijayamma and children Mini S and Shaji Sivadasan.
The body will be kept at the DCC office from 10 am for the people to pay homage. From 11 am the body will be at his house in Anandavalleswaram. Cremation will take place at 4 pm at the Mulankadakam Crematorium.
Entering politics through students' movements, he became the president of Progressive Students Union (PSU) in 1958. Later he enrolled as an advocate in Kollam Bar and was in active practice.
Sivadasan got elected to the Kerala Legislative Assembly for the first time in 1980 contesting as an RSP candidate. In 1991, 1996 and 2001 he was elected again, contesting as a candidate of the Indian National Congress.
Sivadasan was the minister for labour from December 28, 1981 to March 17, 1982 and minister for labour and excise during 1982-87 in the ministries headed by K Karunakaran.
He has served as minister for forests and wildlife from April 20, 1995 to May 9, 1996 in the ministry headed by A K Antony. He was the minister for electricity from May 26, 2001 to February 11, 2004 and held the portfolios of health and family welfare from February 11, 2004 to August 29, 2004 in the ministry headed by Antony.