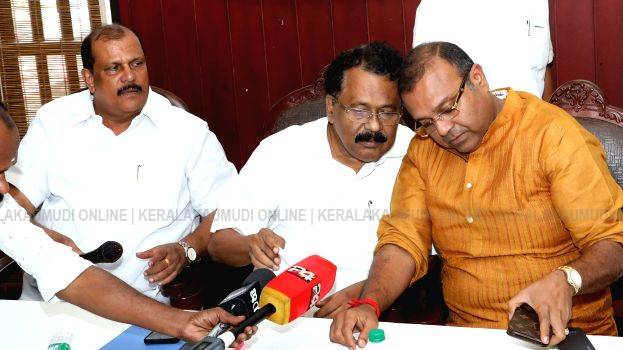 ALAPPUZHA: The leadership meeting of NDA has decided to confront the government legally and organization-wise for framing and defaming the front leaders, NDA convenor and BDJS President Thushar Vellappally said in a press meet here.
The meeting attended by BJP State president P.S. Sreedharan Pillai; BDJS president Thushar Vellappally; MLAs O. Rajagopal and P.C. George; NDA leaders P.C. Thomas and P.K. Krishnadas observed that the front would double its vote share in the State. The meeting is confident of a great showing across 20 constituencies, of which they expect to win five.
The meeting also extended full support to P.S. Sreedharan Pillai, who is facing a backlash on National Highway development and other issues. The meeting further decided to devise a strategy for the upcoming by-election and local body polls. A five-member committee has been constituted for the purpose. NDA was able to hold all sections of society together while LDF tried to create a communal divide and UDF tried to feed on it, the panel observed. Kerala Kamaraj Congress, Shiv Sena, DLP, Janapaksham, and JDU were inducted into the front, PS Sreedharan Pillai said.